Diving in to Wasing's New Wild Swim & Sauna
We've all had to get innovative with the ways we take care of our personal and collective wellbeing these last couple of years. Along with the most welcome return to the great outdoors, you may have noticed a huge resurgence of wild swimming taking the UK and the rest of the world by storm.
This has undoubtedly been buoyed by the popularity of Wim Hof's teachings on cold-immersion, though the tradition of taking ourselves to the cold before the seasonal colds and flus come to us, is long-standing. The therapeutic properties of water immersion was a source of healing and enjoyment for the likes of Charles Darwin and Florence Nightingale, as well as providing the inspiration for many of our own historic spa towns over the centuries.
What's happening at the moment is rather beautiful; people are reclaiming their joy for the outdoors and sourcing feelings of wellbeing through a direct connection to the elements. That goes hand in hand with remembering the innate strength of our own bodies and minds.
Wasing's new wild swim and sauna offering, is rooted in the power of feeling that connection to self, community and nature. There's something magical about coming together with a group of likeminded people to enjoy the unmistakable zing of a wild swim in the woodland lake.
From August this year, we also welcomed our first visitors to the new wood-fired Scandinavian sauna, which sits right alongside the lake for the perfect wholesome experience: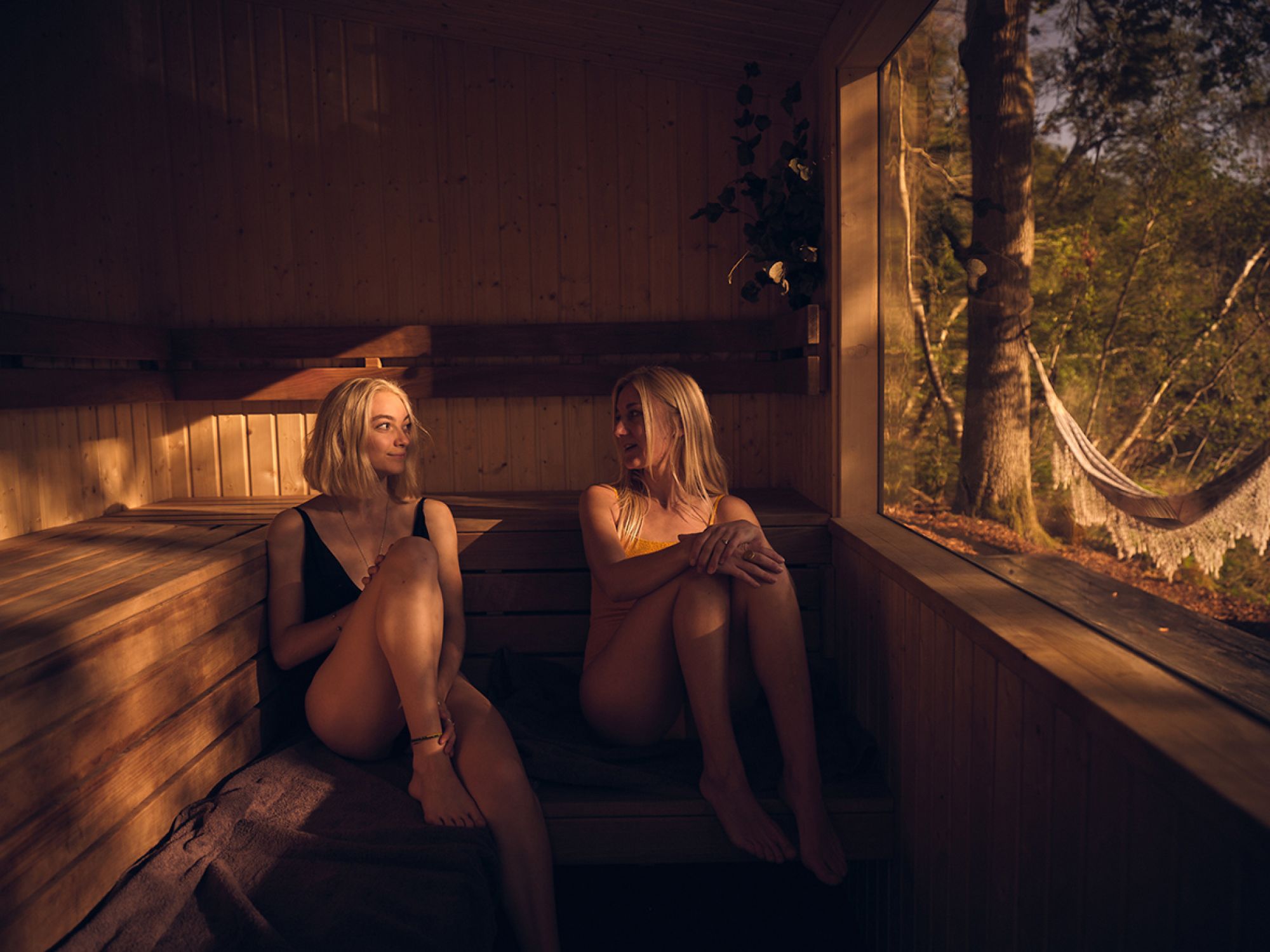 'Over the years we have experimented with different forms of bringing people together and Wasing's new sauna is the latest step along our wellbeing journey. Sited in a beautiful lakeside location and with indisputable health benefits, the sauna not only provides an opportunity to relax and enjoy, but to revitalise and recharge both body and mind"
- Di Dugdale, Wild Swim Founder
Whether it's an invigorating plunge into the icy waters during the winter months, or a few gentle rounds in the sauna, the completely private setting offers a wonderful way to wash away stress. And, the cold and hot immersion is equally as good for your physical health as it is for your mood. Cold water swims and regular saunas, have been proven to support cardiovascular health, provide relief from achy or overused muscles, strengthen your immune response, and give you a natural hit of endorphins.
The boost of feel-good chemicals in the body, and the sense of elation are a couple of reasons why cold immersion is supportive for depression, anxiety and overall mental wellbeing. And recent research from Cambridge University scientists has pointed to promising benefits of cold immersion in the prevention of alzheimers and dementia.
There's also a wonderful feeling of support, camaraderie and friendship amongst the swimmers gathering here. The intention is to keep the memberships intimate enough that people get to know each other, and can be inspired through those connections.
'I lived by the sea for over 27 years, and the beach is where I used to go when I was happy, sad, angry and anything in between. Jill introduced me to swimming at Wasing in January during lockdown, there was ice on the lake and I didn't have a clue what I was doing! I managed all of 15 seconds in the water. I have never felt so alive - I screamed, I laughed, I smiled, my skin tingled, and for those few moments nothing else mattered. I'm really grateful to have this on my doorstep, it means I can swim several times a week, and every day turns out a bit better when it starts with a cold dip. It's now my favourite way to get back into the moment and appreciate the small things."
- Carol Burch, Founding Member
Click here to explore the founding memberships, and email wellbeing@wasing.co.uk to arrange your taster visit.