Outdoor Events
Three of the most unique, magical and breath-taking venues set in the heart of the Estate, all offering incredible backdrops for a broad spectrum of events. From wellness festivals to weddings and running events to retreats, there is a special place at Wasing for everything.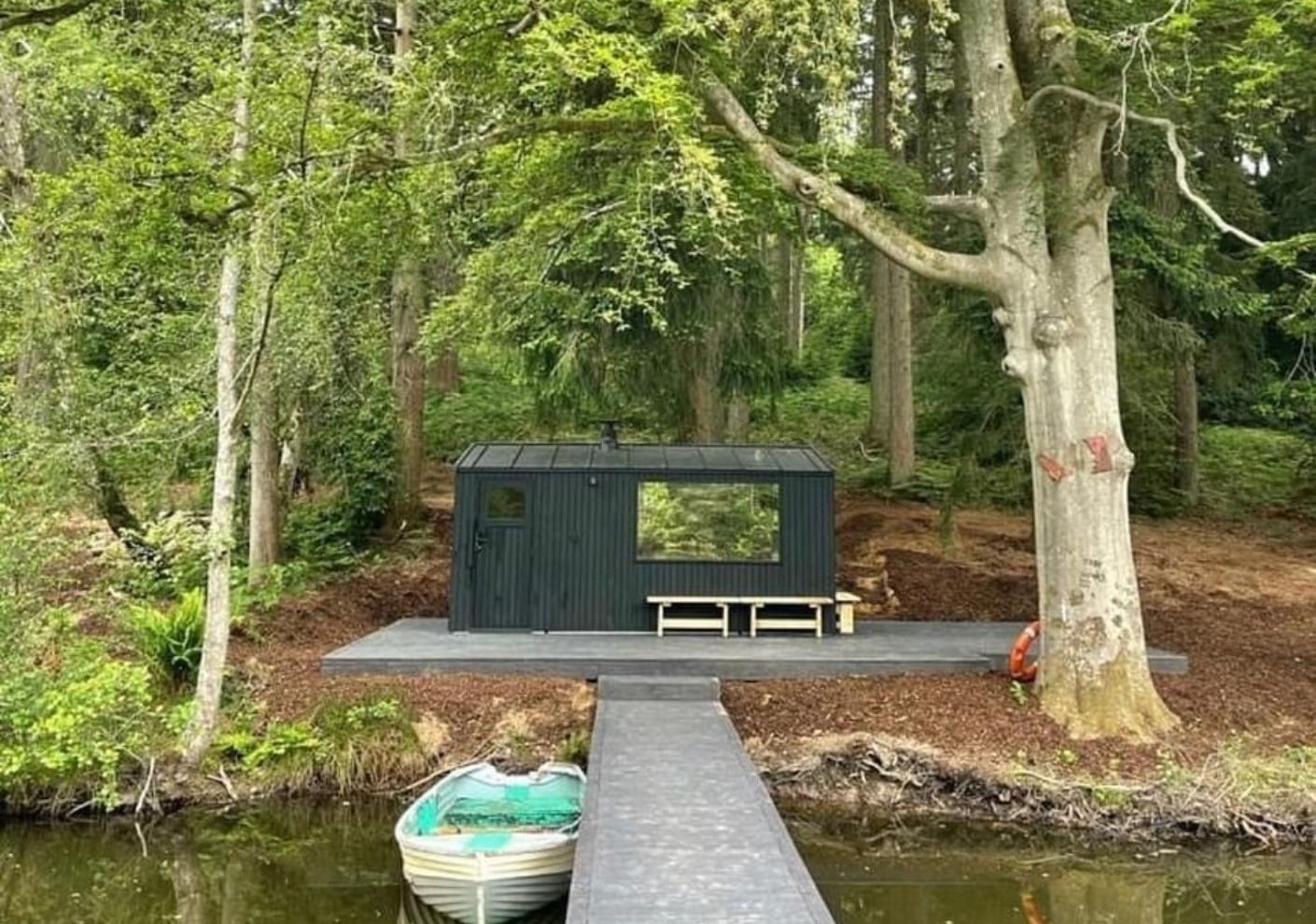 Wild Swim & Sauna
A brand new addition to our wellness offerings, an authentic outdoor sauna and wild swimming experience in the heart of the woodlands. Inspired by the Scandinavian tradition of hot and cold immersion therapy, this experience provides a host of health benefits, from cardiovascular, to mental wellbeing and deepening social connections.
For more information please email wellbeing@wasing.co.uk
Woodland, Walled Garden and Lower Park
The eco Woodland venue, is set in a leafy glade beneath wondrous towering trees and ancient woodland, with a stunning Ice Pond and views over the Parish Church and the manor house. Equipped with a fully functioning kitchen, a selection of wooden and temporary structures, fire pits, a collection of carved wooden seating, compost W.C.'s and outdoor electric showers. A haven for wildlife with seasonal blue bells, foxgloves and ferns, it is home to many retreats, festivals and activities focussed on education and rejuvenation of the mind, body and soul.
The Walled Garden is a very special place, tranquil and an oasis of calm yet full of bird song and flora, brimming with buzzing bees. With its magnificent old brick walls, a Victorian glasshouse and a hidden away folly, offering total seclusion, what more could any guest desire.
Lower Park is home to the cricket pitch and its Pavilion, which is also used for yoga and wellbeing classes. It is 33 acres in size and is fantastic parkland for larger events, offering ample (36 acres), separated car parking, leaving masses of space for camping and glamping as well as a huge area for building an event village.
These venues are available on a dry hire basis for you to create the most incredible and unforgettable events.